2023 TCGA Two-Person Scramble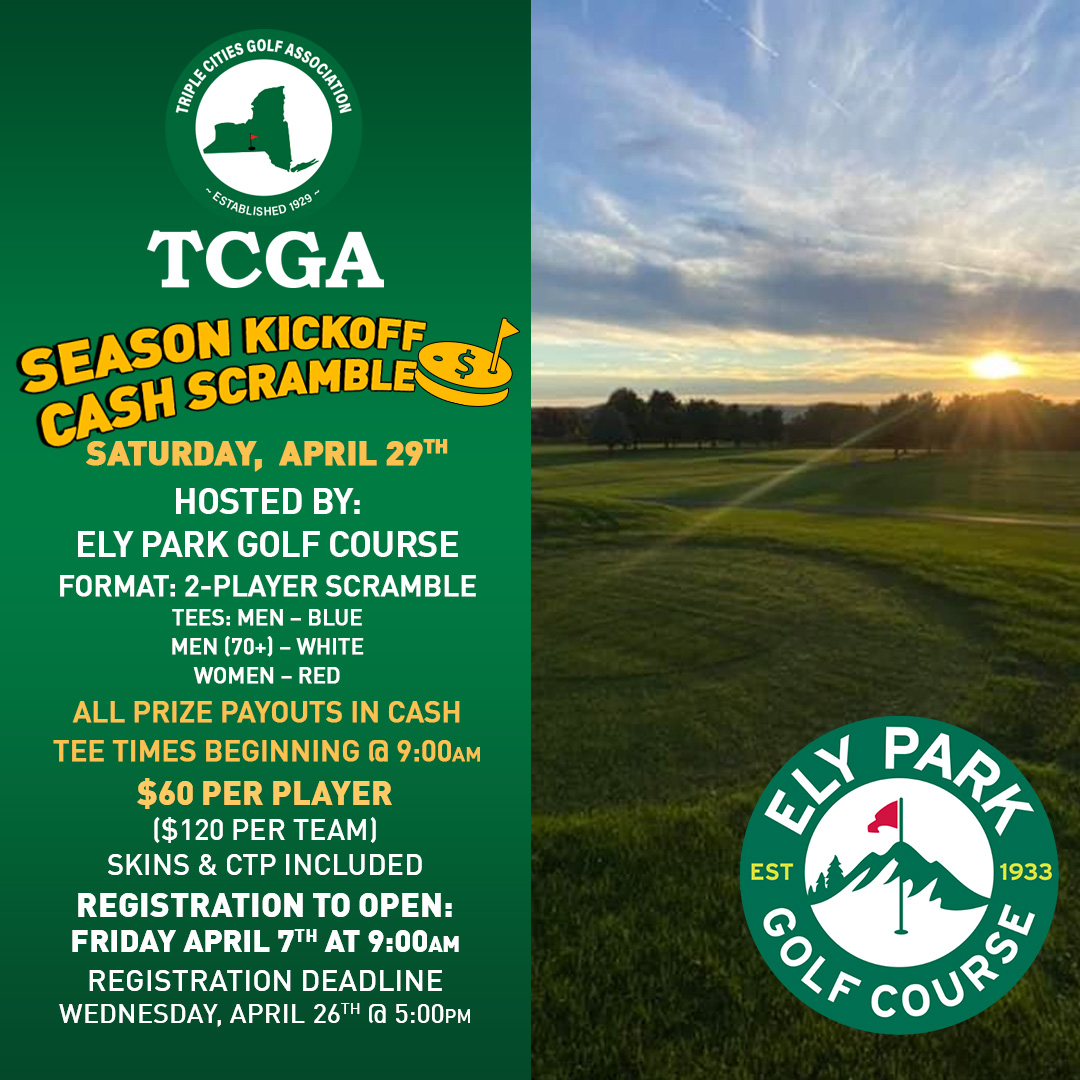 Registration will open on April 7th for the first TCGA event of the 2023 season, the TCGA Two-Person Scramble hosted by Ely Park Golf Course. The TCGA will send additional instructions on how to register in the coming weeks. 

The full 2023 TCGA schedule including Senior and Junior Events will be released in the coming weeks.

Check out the results from last year's event here: 2022 Spring 2-Man Cash Scramble 

As a reminder, local golf professionals are eligible to compete but there is a 1 pro per team limit for the Two-Person Scramble.

Registration will close 3 days prior to the event on 4/26 at 5:00 PM. The field sizes are limited to a maximum capacity and this is a popular event, so be sure to register as soon as possible!
---
2023 TCGA Annual Letter from the President
Click here to view the 2023 TCGA Annual Letter from the President, from the current TCGA President, Kyle Nedlik!
---
2023 Harding Brooks Insurance TCGA Amateur
The 2023 Golf season is nearly upon us! Event Schedules for the season will be released around the first week of April.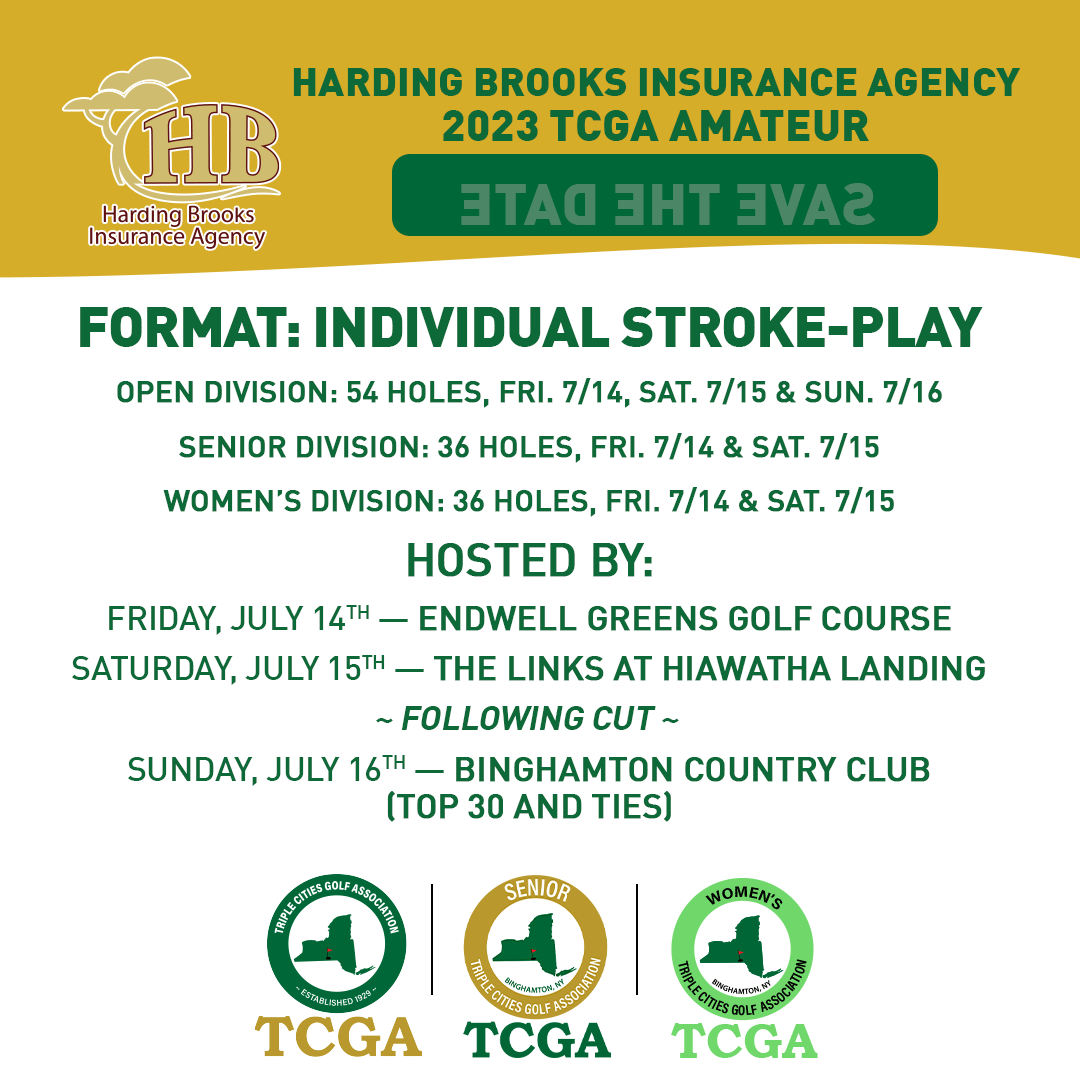 We are excited to introduce the Women's Division for this year's event. We would also like to thank Harding Brooks Insurance Agency for their continued support of golf in the Southern Tier!

Please Save the Date for the 2023 Harding Brooks Insurance TCGA Amateur!
Fri. July 14th – Round 1 – Endwell Greens Golf Course
Sat. July 15th – Round 2 – The Links at Hiawatha Landing
Sun. July 16th – Round 3 – Binghamton Country Club
---
2022 TCGA Year in Review
The TCGA would like to thank all of our volunteers and participants throughout the 2022 season who continue to grow this organization and the game of golf in the Triple Cities. We are looking forward to an even better 2023!
---
---
Don't forget to Follow @TCGAgolf1929 on Twitter, @tcgagolf on Instagram, and Join our Facebook Group for up-to-date information on all of our events!
Please email [email protected] if you have suggestions or want to help get involved for the 2022 Season!