Results from the Junior Tour Afton Event 6/30:
The event was shortened to 9 holes for the older age groups because of incoming inclement weather. Thank you to Afton Golf Course for hosting this event. We hope the players enjoyed their day!
The next event will be held Monday 7/5 at Endwell Greens Golf Club with tee times beginning around 9:00 AM.
Congratulations to the 1st place winners in each age group:

10-12: Arfan Aziz (61)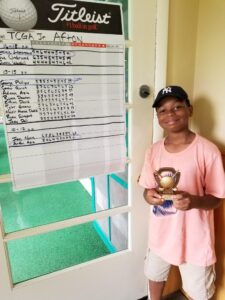 13-15: George Phillips (39)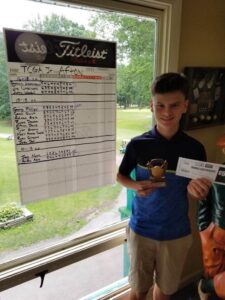 16-18: Dominic Lamoreaux (41)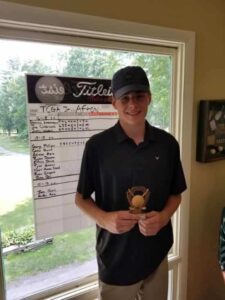 Full Results: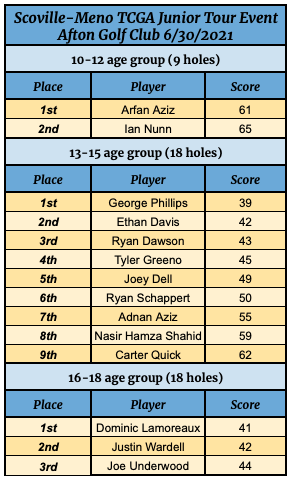 Event Page for the Scoville-Meno TCGA Junior Tour's first event of the 2021 season, hosted by Afton Golf Course!
When: Wednesday, June 30th, Results Below
Where: Afton Golf Course
Format: Individual Stroke Play
---
Age Divisions: 
10-12 years old (9 holes)
13-15 years old (18 holes)
16-18 years old (18 holes)
Entry Fee:
13-15 & 16-18 age groups – $20 per golfer – includes 18 holes, Hot Dog and Drink
10-12 age group – $15 per golfer – includes 9 holes, Hot Dog and Drink
The Entry Fee is to be paid on-site at Afton Golf Course.
Eligibility: Junior golfers ages 10 to 18 at the time of the tournament.
---
Double Par Rule: 
All participants will take a score no higher than double the par on a given hole.  For example, if the hole is a par 4 the golfer cannot take a score higher than 8.  If a golfer is on his/her 8th shot he/she simply will pick up their ball and help the other participants finish the hole. This is to speed up pace of play.
---
Registration for this event is CLOSED