Congratulations to the 2022 Scoville-Meno TCGA Scholarship recipients, Michael Bucko, Dominic L'Amoreaux, and Cal Machalek!
It is worth noting that we had several outstanding candidates apply for the 2022 Scoville-Meno TCGA Scholarship awards. 
Thank you to the Scoville-Meno Family of Dealerships for their generosity and support of Junior Golf in the Triple Cities!
Below is a bit more about this year's recipients, Michael, Dominic, and Cal.
Michael Bucko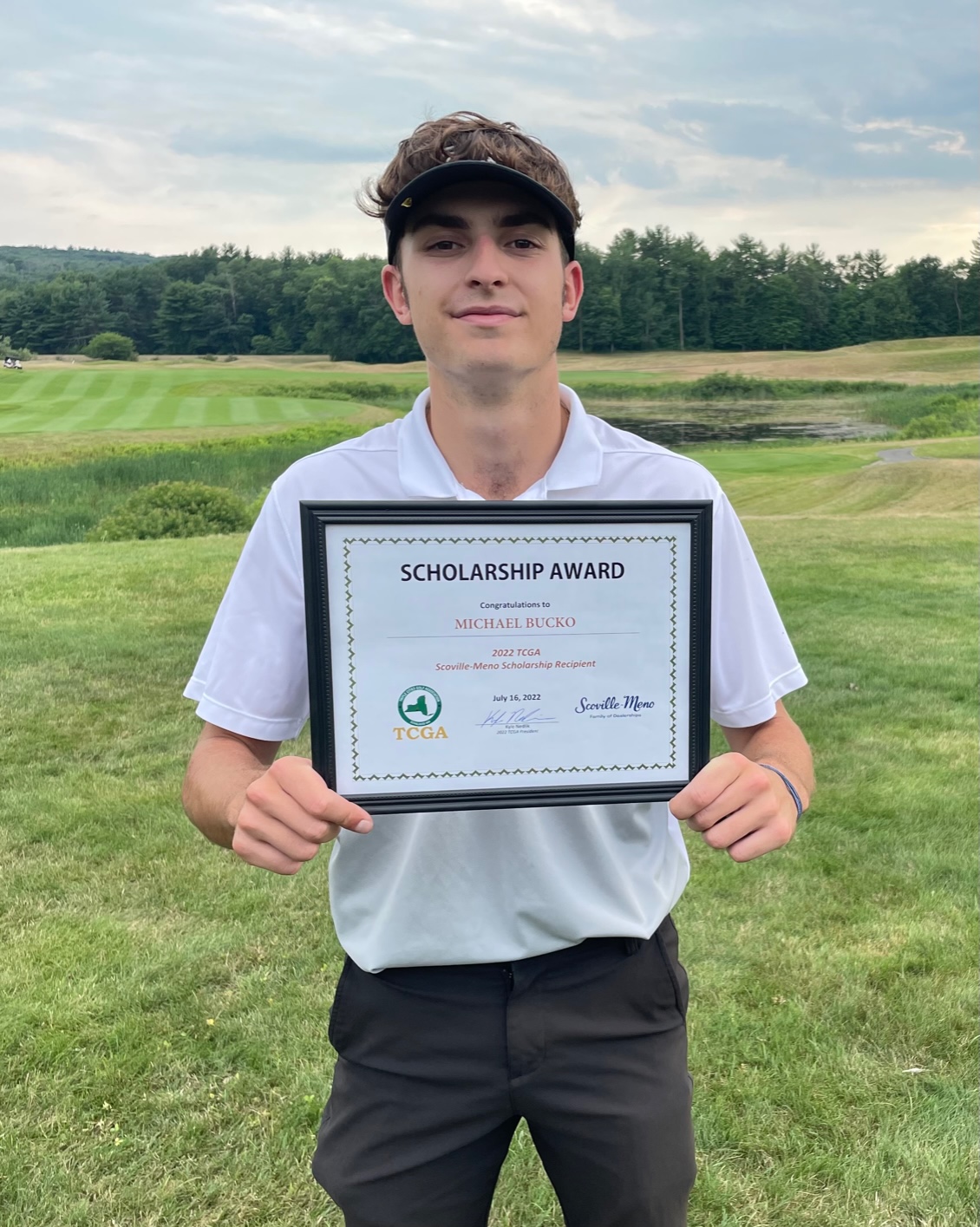 Michael began playing golf at 3 years old and has continued playing ever since his late father first introduced him to golf, as well as basketball and baseball. While he has always enjoyed playing all 3 sports, Michael feels he has always had the strongest connection to golf. Growing up playing golf with his sister and dad has contributed to his love for the sport while also giving him a connection to his father. Without his stepfather Dave taking him out to play and practice every day, Michael feels he wouldn't be the player he is today. Michael was on the Seton varsity golf team from 7th grade on. During his time on the team, he was the low medalist for the Section IV Championship 3 times, and the STAC Championship once. He also received the Section 4 Sportsmanship Award his Senior year. Michael will be continuing his education and golf career at St. Bonaventure University. He says that without his family's support and his personal dedication to golf, he wouldn't be where he is today.  Michael is thankful for this scholarship and feels that golf has helped to shape him into the person he is today by teaching him focus, discipline, patience, structure, and perseverance. Congratulations Michael Bucko!
Dominic L'Amoreaux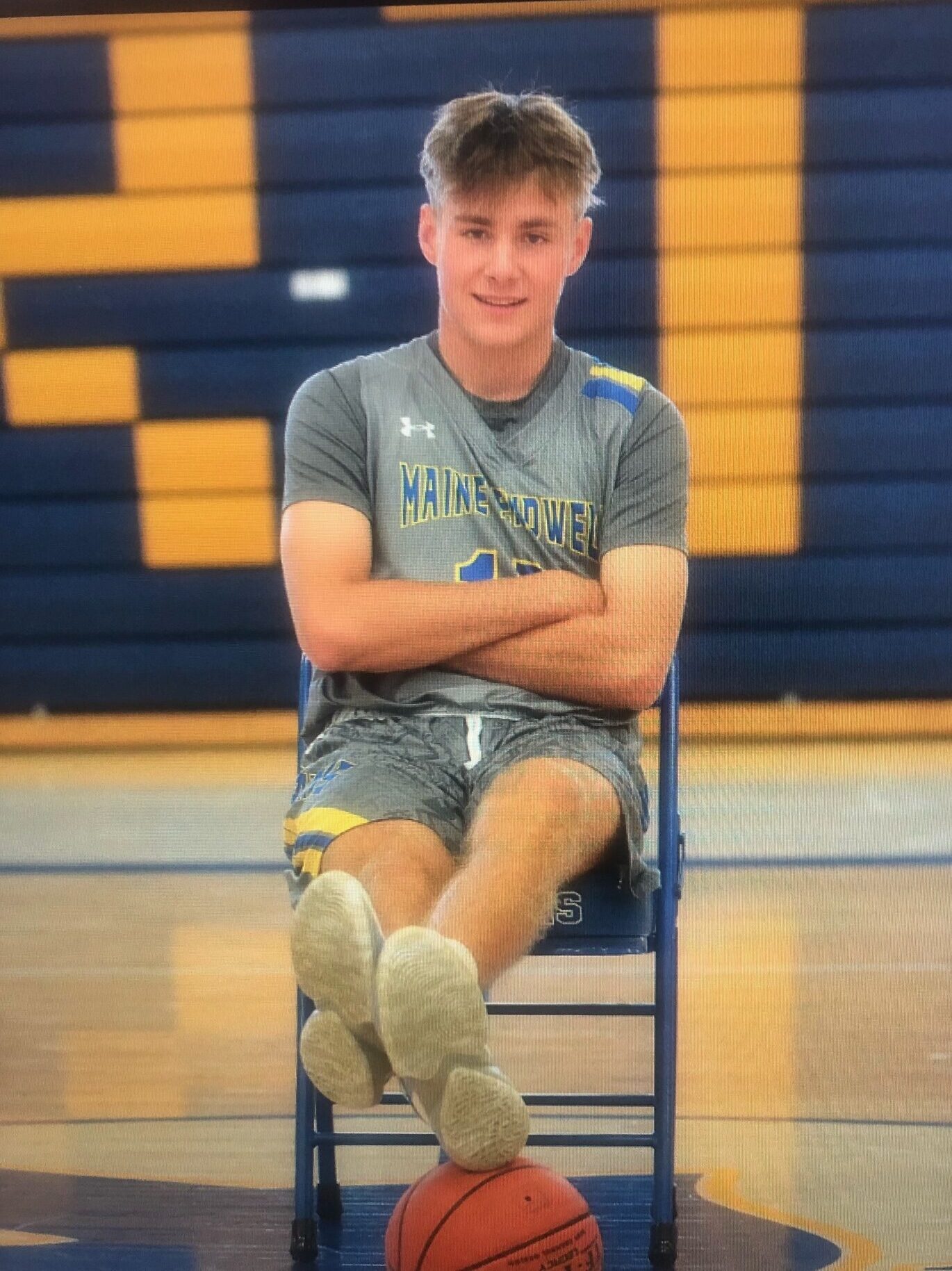 Dominic will be attending Bloomsburg University beginning in the Fall of 2022 and plans to major in Finance. He was a 5-year starter on his High School team and won three Scoville-Meno TCGA Junior tournaments throughout his junior TCGA tenure. Dominic was also the Section 4 Player of Year in basketball and was selected to the basketball All-State Class A 3rd team in 2022. Dominic will continue playing basketball and golf during his time at Bloomsburg University and is thankful for the opportunity to receive this scholarship. Congratulations Dominic L'Amoreaux!
Cal Machalek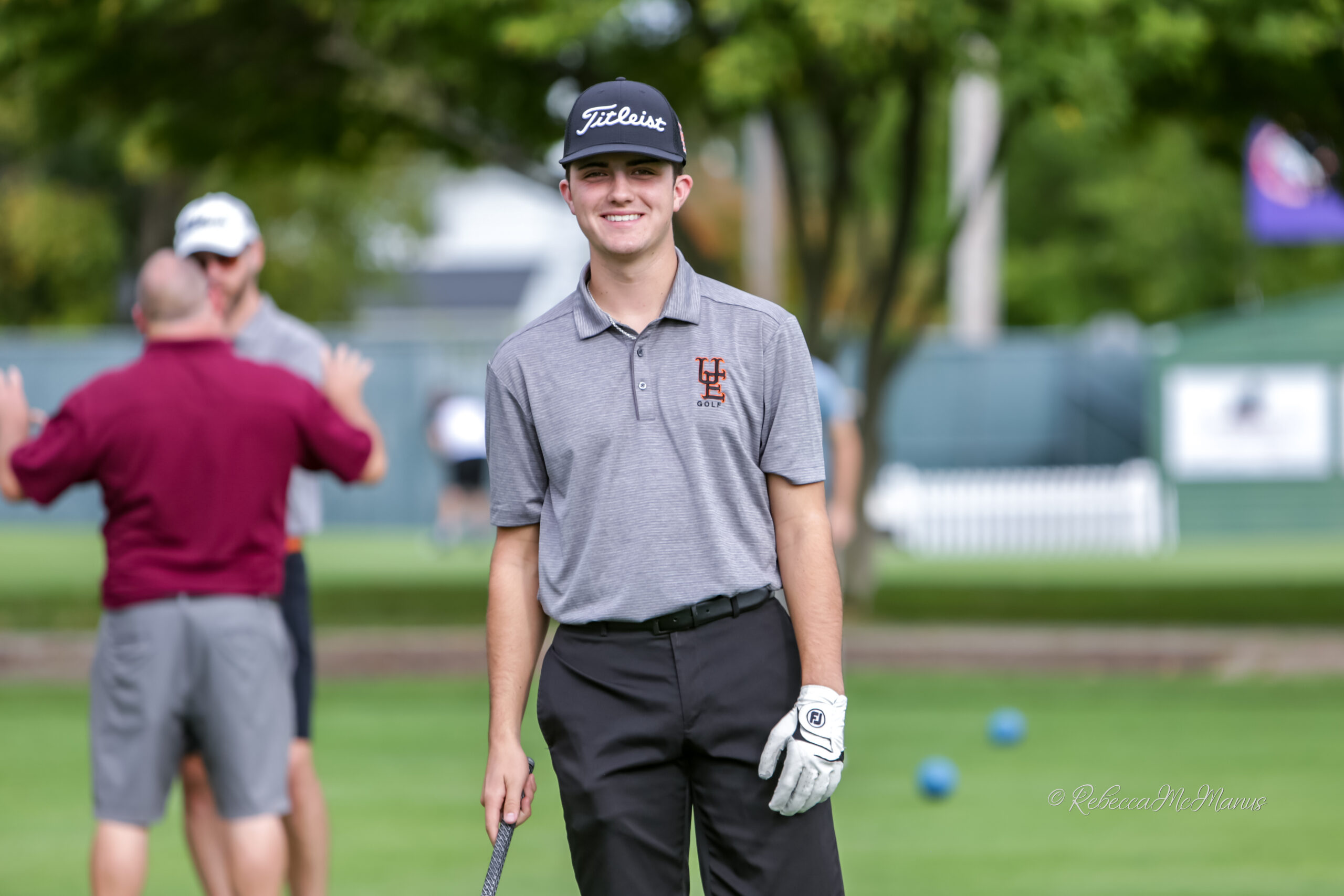 Cal played on the Varsity Union-Endicott Golf Team for 6 years. During his Senior year at U-E, he received the Nick Dinunzio award, and made the All-Conference team.  Cal will be attending St. John Fisher University in the Fall of 2022 and is continuing his golf career playing on the university's men's golf team. Cal would like to thank the Scoville-Meno family of Dealerships and others who have supported him for this opportunity. Cal is honored to receive the scholarship, and notes that it will help a great deal in the upcoming year as he begins college. Congratulations Cal Machalek!