Congratulations to the 2021 Scoville-Meno TCGA Scholarship recipients, R.J. Juodaitis and Daniel Harding!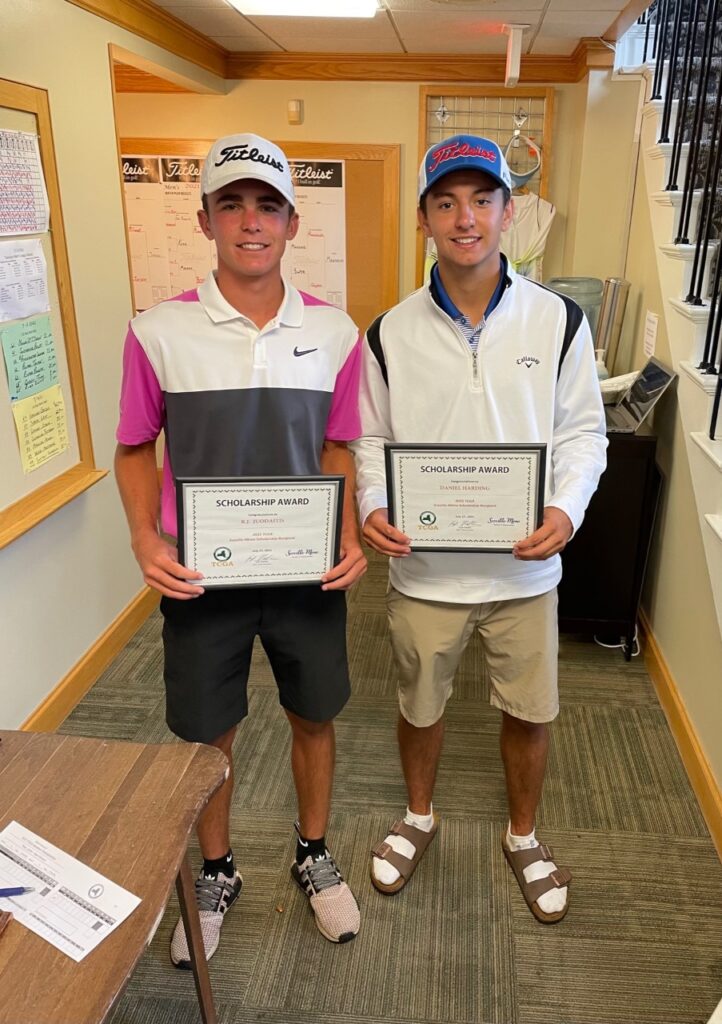 It is worth noting that we had several outstanding candidates apply for the 2021 Scoville-Meno TCGA Scholarship awards. Below is a bit more about this year's recipients, R.J. and Daniel
RJ Juodaitis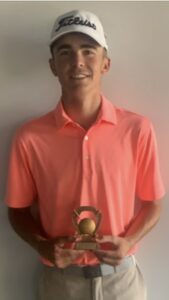 RJ Juodaitis, son of Rich and Joli Juodaitis, is a 2021 graduate of Union Endicott High School. RJ was a 3-sport athlete, playing golf, baseball, and basketball. He finished 16th in his class and was a member of National Honor Society and Key Club. He will attend St. John Fisher in the fall where he will be a member of the Cardinals golf team and major in Accounting. His favorite golf memory was winning the recent TCGA junior tournament at Endwell Greens where he shot a career best 67. RJ would like to thank both the Scoville and Meno families for their continued support of junior golf, and the TCGA for selecting him as a recipient of this scholarship. Finally, he would like to thank Coach Morley for his guidance and support over the years.   
Dan Harding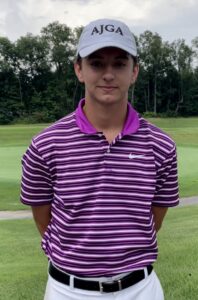 Dan Harding is a 2021 graduate of Vestal high school. Some of Dan's accomplishments during his time at Vestal include: co-medalist honors at the 2019 Nick Dinunzio Tournament, a Section 4 Class A Individual and Team Championship, a 3.8 high school GPA, and 5 years on the starting varsity golf lineup at Vestal. Dan will be attending the University of Scranton, planning to major in business administration while playing on the university's golf team, and is honored to receive this scholarship.